Jane Longhurst is an award winning actor, broadcaster, voice artist and popular presenter of events big and small.
She has worked extensively in theatre, television and radio since graduating from the Victorian College of the Arts. Her television credits include Rosehaven, Death or Liberty, Blue Heelers, GP, Janus, The Flying Doctors, Neighbours and A Country Practice. Jane has performed for Melbourne Theatre Company, with various independent theatre companies within Melbourne including La Mama and in A Midsummer Night's Dream in the Royal Botanical Gardens of Melbourne, Adelaide and Sydney.
Now based back in her hometown of Hobart, Jane's recent theatre credits include Happy Days by Samuel Beckett in association with Blue Cow Theatre; the critically acclaimed, box office sell out The Mares by Kate Mulvany; the sold out original and return seasons of Who's Afraid of Virginia Woolf? staged in the Esmond Dorney designed house in lower Sandy Bay, Tree Widows, set on the Soldier's Memorial Avenue located on Queen's Domain, Born From Animals and Bombshells for Tasmanian Theatre Company. Who's Afraid of Virginia Woolf? was awarded a 2015 Tasmanian Theatre Award for Best Ensemble (professional category).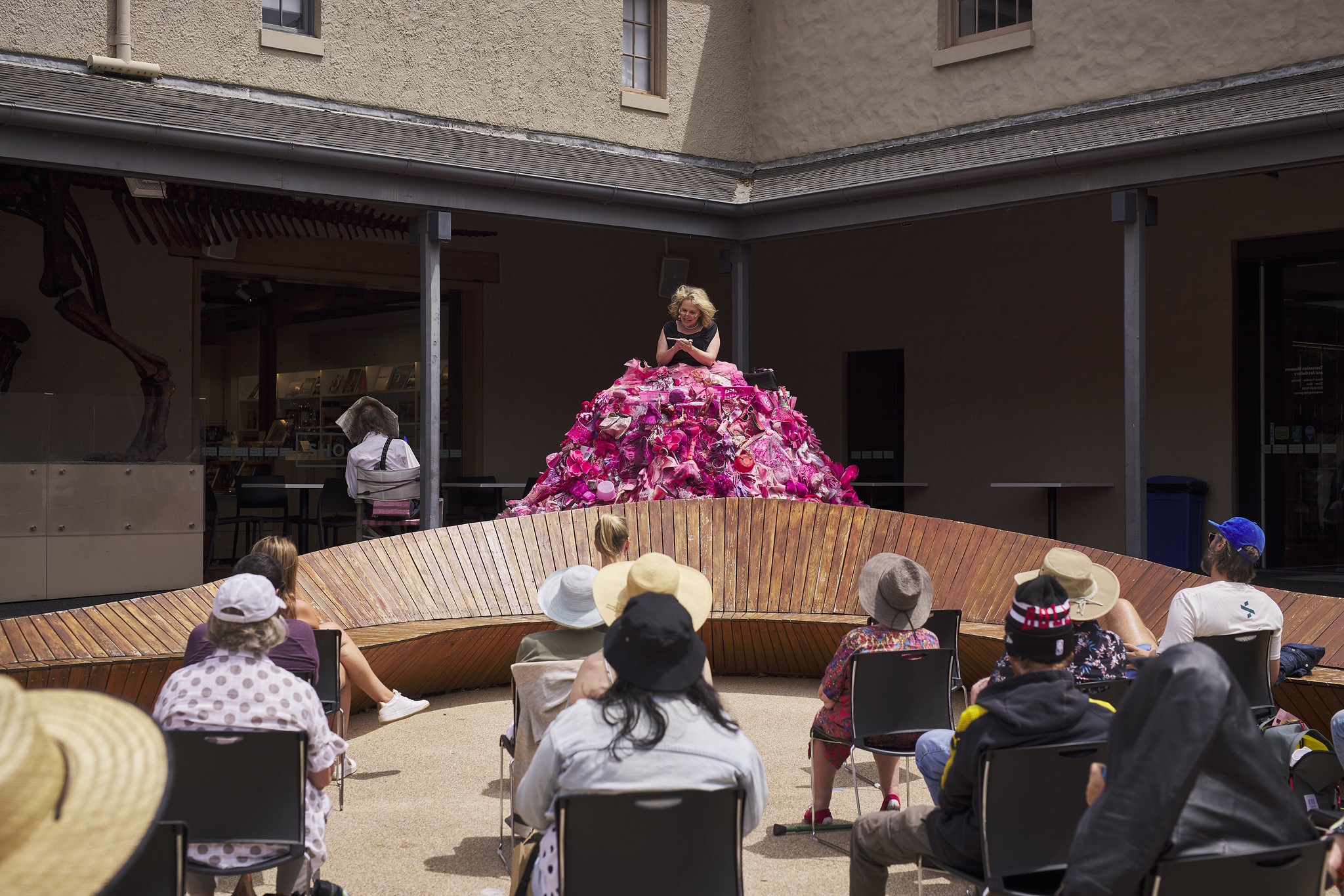 For Blue Cow Theatre Jane has performed in the one-woman show Grounded, directed by Annette Downs (awarded the 2016 Tasmanian Theatre Award for Best Performance by a Female, professional category), Terminus by Irish playwright Mark O'Rowe and the premiere and return seasons of The State of the Tasmanian Economy by Jonathan Biggins. Jane was the Assistant Director to Scott Rankin for Big hArt's World Premiere production of Blue Angel for Tasmanian International Arts Festival 2015.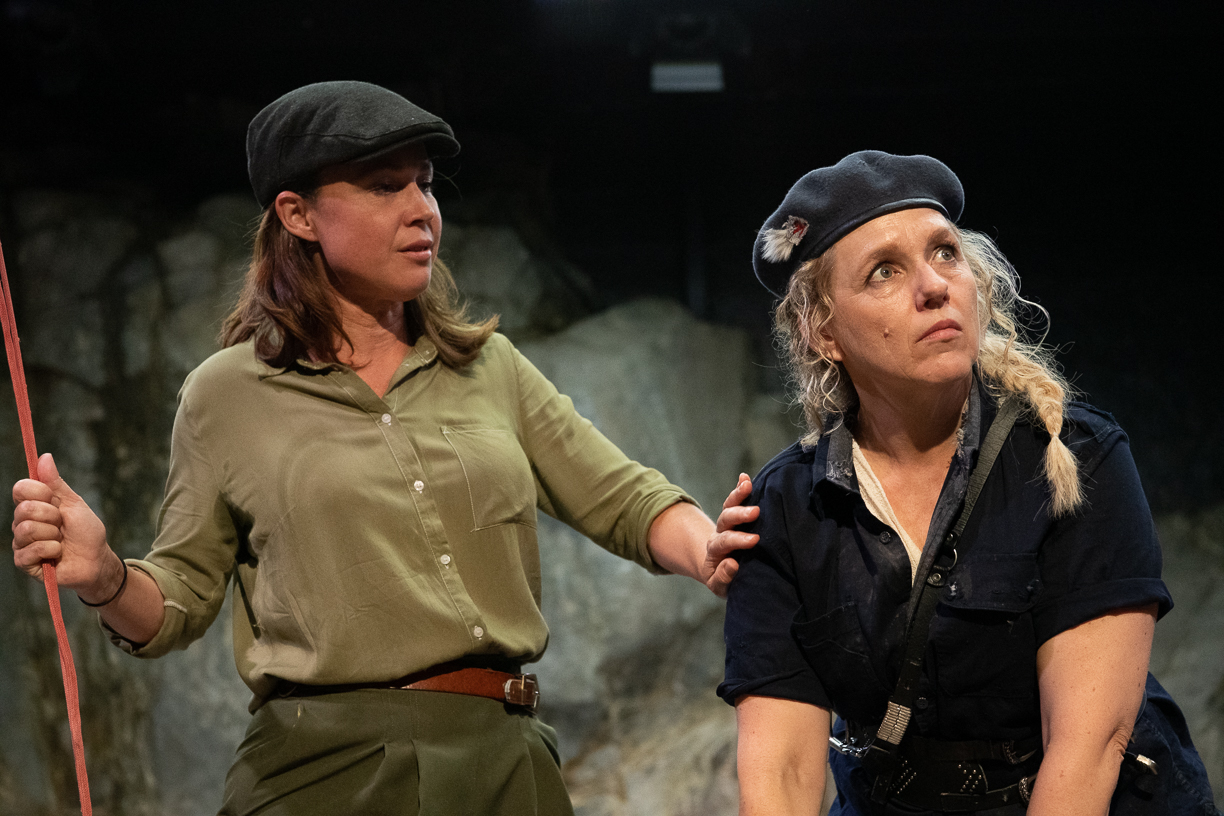 In 2016 Jane performed the role of Narrator for Terrapin Puppet Theatre's intra-Tasmanian school tour of Finegan Kruckemeyer's script You and Me and The Space Between directed by Sam Routledge. This year Jane has performed in Jane Cafarella's e-Baby for Tasmanian Theatre Company and You and Me and The Space Between (Terrapin Puppet Theatre), both for Ten Days on the Island. Her next performance, The Events, will be for Blue Cow Theatre presented as part of Festival of Voices 2017.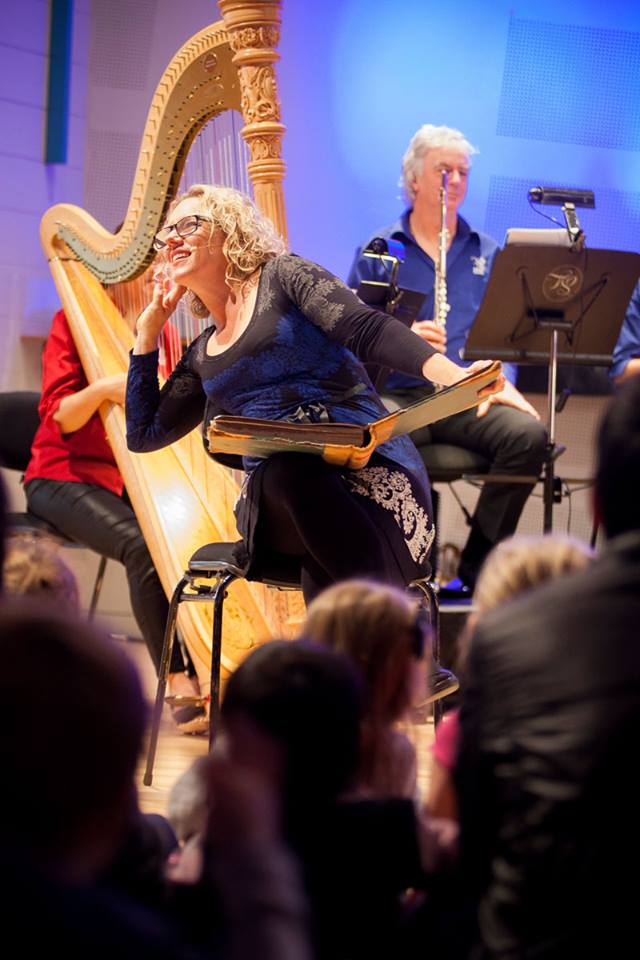 With the Tasmanian Symphony Orchestra Jane has presented concerts aimed at toddlers (Mini Maestros), travelled the state presenting concerts to school children in their schools (Mini TSO) through to major outdoor events (Symphony Under the Stars) with audiences in their thousands. Jane has also performed various roles in family classic concerts with the Tasmanian Symphony Orchestra including working with guest Conductors Benjamin Northey, Guy Noble and Chief Conductor and Artistic Director Marko Letonja.
An avid sports lover Jane can be heard regularly discussing local, national and international sport on ABC Local Radio where she also works as a fill in presenter for ABC Local Radio including ABC Rural, ABC Local Grandstand and ABC Classic FM.
Her latest project is Request Programme. A Play by Franz Xaver Kroetz will be performed at the 2022 Beaker Street Festival in Hobart. August 4,5,6 and 12,13,14 2022